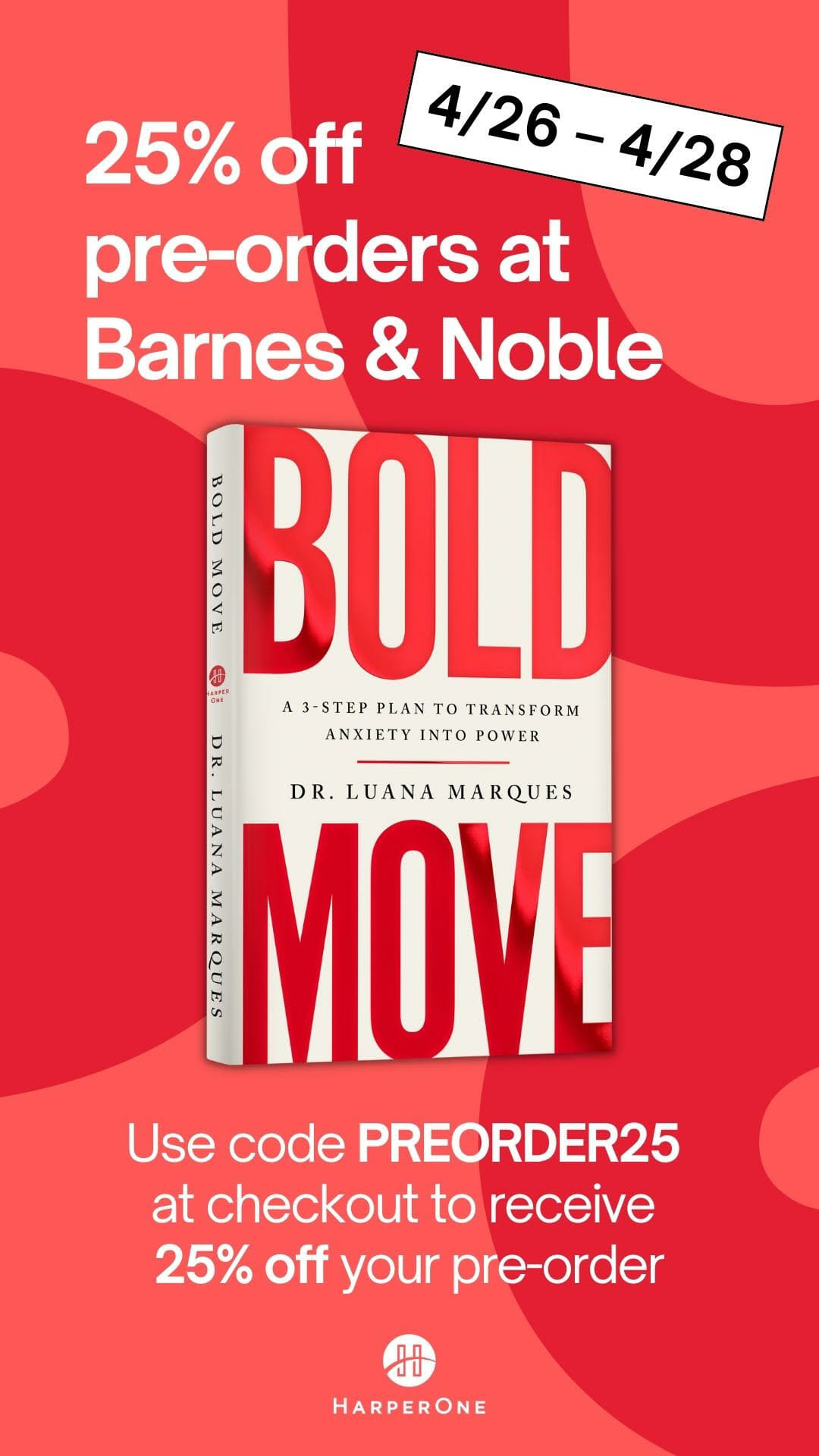 I am beyond excited to announce that my new book, Bold Move: A 3-Step Plan to Transform Anxiety Into Power is now available for pre-order! And to make things even better, Barnes & Noble is hosting a 48-hour flash sale starting right now where you can pre-order my book at a 25% discount [Code: PREORDER25]! I want you to join me on this journey to create a bold world, and there's no better time to start than now.
Bold Move is the culmination of my years of research, teaching, and clinical practice as a Harvard-based psychologist. I have used this 3-step method to help clients from all walks of life - from CEOs to at-risk teens - transform their lives by turning their anxiety into power. By delving into real-life stories and offering practical exercises backed by the latest scientific research, Bold Move will help you recognize psychological avoidance, understand thinking patterns that leave you tense and anxious, and learn the importance of being your own best friend. This book will also debunk the myth of "just do it" and show you how aligning your values with actions can propel you towards your dreams.
My own journey from adversity to success as a Harvard clinician and researcher has given me unique insights and skills to help others navigate change, discomfort, and stress. With expertise, humor, and compassion, Bold Move offers a groundbreaking, transformative approach that can work for anyone.
This exclusive 25% discount is only available for 48 hours, so don't miss out on the opportunity to pre-order Bold Move and embark on a life-changing journey. Remember, the clock is ticking, and every moment counts!
Click here to pre-order Bold Move: A 3-Step Plan to Transform Anxiety Into Power at Barnes & Noble and save 25% during this 48-hour flash sale: [CODE: PREORDER25].